Gold armor is the third-tier armor available to players. All pieces require a combat level of 30 to be equipped. The armor is sold by the NPC merchants Bluebell, Buttercup, Free Trade, and Silky Roads.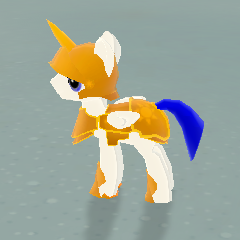 Trivia
[
]
In previous versions armour used to boost the wearer's health regen value.
Gold armor provides 3 times the armor rating and health as compared to iron armor, at about twice the cost.