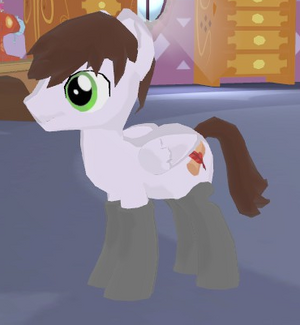 Socks are equipment items that can be bought from various NPC merchants throughout Equestria, or obtained as quest rewards, depending on the type of socks. Currently, all sock-type items are worth 50 bits. They occupy the FrontShoes, BackShoes, or both slots when equipped by the player.
Available socks
Edit
Community content is available under
CC-BY-SA
unless otherwise noted.