We're Getting Mutants in the MCU - The Loop
Play Sound
Get back to work! (nah but seriously this is all a work in progress)
Perry The Pony, Head of Moderation.
Personal Text : "Be Human."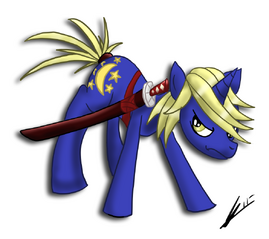 Background
[
]
Education: Brunswick High School 2007, MCSA Program 2007, Associates Degree in Computer Network Systems 2009, Bachelors Degree in Information Systems Security 2012.
Legends of Equestria
[
]
Has been around since the begining of Legends of Equestria, Perry oversees a international team of moderators. A team which is not only dedicated but also have a large variety of skills.
He masterminded the dragon attack events that occured during the April & August Open Server Weekends.
Current status
[
]
Leadership is Magic
[
]
Current Projects: Legends of Equestria, Bronytoons, BronyChat.
===
Current Conventions: === Canterlot Gardens: Head of Registration, Security, Live Events, HR, Staff, Co-Con Chair, Co-Founder (2012-Present)
Ohayocon: Security (2006-2014)
Matsuricon: Head of Convention Operations (2013-2017)
Trivia
[
]
1. Perry The Pony's OC was designed by none other than Perry The Pony!
2. His OC is currently married (sorry ladies).
3. Although most assume that Perry's OC is Perry the Pony but in reality the OC is named Shining Star.
4. Has an extensive knowledge of anime as well as video games.
5. His favourite color is Blue.